A chain is designed to fit a particular type of wheel and tire
Diamond Studded Skidder Chains
There are a number of reasons to install Diamond Studded Skidder Chains on your skidder, but the most important is to protect your tyres from chunking.
These chains are made extra strong for better traction and to provide excellent grip for heavy machinery. They are available in a variety of sizes, so find the right one for your needs.
The most important thing to remember is that a chain is designed to fit a particular type of wheel and tire. In addition, you need to make sure that you choose the correct chains for your application and the right style for the job. While the most affordable options are designed for smaller counterbalance forklifts, you can also buy chains that are specifically made for larger machines. For example, you can get chains that are 8mm in diameter if you have a large wheel and tire.
When it comes to choosing the right chain for your machine, you'll have to consider the size of the machine, the number of tires and the terrain you'll be working on.
You can opt for a multi-ring chain that has staggered main and sub rings. This will provide a better level of traction and greater coverage. Similarly, you can get a chain that has a Z-shaped pattern for better traction. Lastly, you need to think about the environmental impact of using the product. Fortunately, you can buy chains that are made from recycled materials. If you are environmentally conscious, you'll be pleased to know that these chains have the best of both worlds: durability and a lower carbon footprint.
While the chain may have been around for some time, the modern day iteration of the t-bar was introduced to the market. This is a great way to keep the wheels turning, especially if you have large tires and a lot of weight to haul. Moreover, the chain is made from an alloy that's hardened to boron steel, so it's long lasting. Also, the chain uses U shaped studs to ensure that it stays in place when you're on the move. It's also a great way to improve the traction of your tires on ice and snow.
One of the most enticing features of these chains is that they have a variety of other impressive qualities.
For instance, the chain has an under-chain forged stud to ward off puddles and mud. Similarly, the chain also has a tensioning chain that ensures a perfect fit.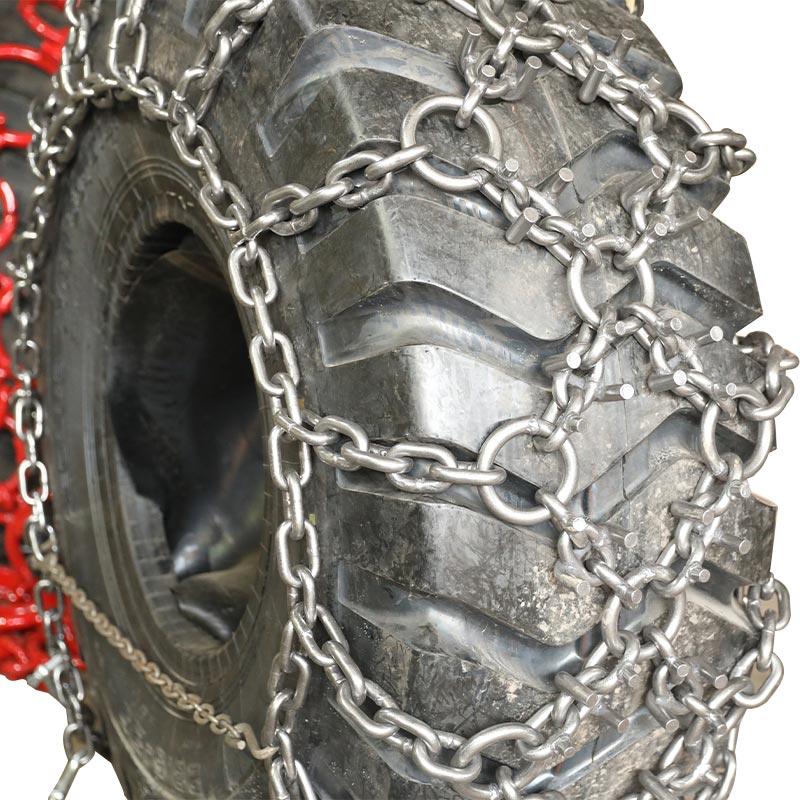 Diamond Studded Skidder Chain U Type