Chain Disks are a popular choice for many agricultural applications
Advantages of Chain Disks
Chain Disks, also known as tubular drag conveyors, are ideal for moving bulk dry solids through the tubing.
They are a popular choice for many agricultural applications, including livestock houses and nursery feeding. These disks are a great alternative to augers and pneumatic conveyors because they offer several benefits.
Unlike augers, chain disks are able to deliver a lower total cost of ownership and provide greater flexibility. In addition, they have a more gentle and quieter operating style. Another benefit is that they are relatively maintenance-free. However, it is important to note that their capacity is somewhat limited. This means that they are not recommended for runs that require very high throughput or angled runs.
Chain Disks are available in three different styles. These include straight tube and corner housings, wheel assemblies, and a combination of the two. While each of these models has its own features, all are designed to give you a reliable, easy-to-operate feeding solution.
Chain disks are built to last. The chain itself is made from durable steel, plated with silver, antique brass, black gunmetal, or white. It has shock-absorbing teeth on the drive wheel to help reduce disk breakage. Besides being durable, these units have low-friction components that improve wear and tear and extend the life of the entire system.
Each chain disk is backed up by a patented, clear corner housing. Corners can turn 180 degrees in 24" spaces, which allows the operator to control the angle of the feed. Other features of the Chain Disk include a 24-hour clock, actuator outputs, a patent-pending pivoting wiper, and quality components.
Hangzhou Lijia Chain Co., Ltd. has developed an innovative and effective system that is ideal for the feed delivery needs of livestock houses and nursery feeding facilities. Whether you need a system for individual sow stalls or for a multi-farrowing room facility, this system can be customized to fit your needs.
The system features a soft starter system, which starts the motor at a slower speed than usual for the first three seconds of operation. This prevents overheating and strain on the system components. In addition, the system has an excessive run timer that shuts it down for a specified amount of time if it is run for an excessive length of time.
Chain Disks come with an option to add more piping. For instance, some customers run two chain disks side-by-side to mash in the feed instantly. Depending on your application, you may want to consider a chain disk that is extra thick to handle abrasive products.
Hangzhou Lijia Chain Co., Ltd. Chain Disk is an ideal solution for delivering feed to your sow stalls and finishing line. With its rugged design, 24-hour clock, tight radius, and unique control system, Hangzhou Lijia Chain Co., Ltd. chain disk is the right choice for automated feed delivery in a breeding or farrowing facility. Moreover, it can be fed from a flex auger system or silo.
Hangzhou Lijia Chain Co., Ltd. chain disk is available in both single and multi-input-output configurations. Single drives can convey up to 2,000 ft of product with up to 16 turns. Multi-input-output versions can be used for a variety of outlets, such as a feed hopper and a fill hopper.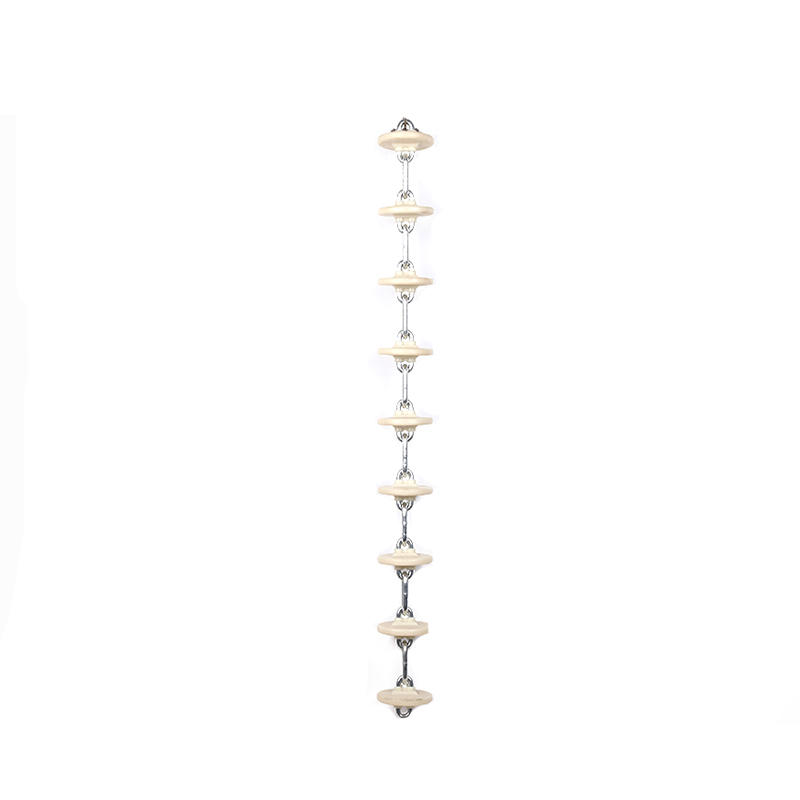 chain disk for pig feeding system
The Chain-Disk is the most economical way to feed your pigs. The chain-shaped feeding system enables you to easily adjust the amount and frequency of feeding. 
The Chain-Disk's unique design is highly versatile. It can be used for pigs at any stage of development from farrowing to finishing.