Types of High Strength Chains Used in Lifting and Hauling Applications
In the industrial industry, there are several types of chains that are used for lifting and hauling purposes. They are mainly manufactured from steel and stainless steel. These chains are designed to last for long periods of time. Alloy chains offer higher resistance to abrasion, impact, and wear. It is also characterized by a high strength-to-weight ratio.
There are four basic chain grades. The tensile strength of the base material determines the grade. Higher chain grades are stronger than lower ones, thus ensuring that they can handle large loads and other heavy-duty applications. A higher chain grade is also less likely to break. Moreover, it is less prone to permanent damage during extreme temperatures.
Grade 80 chain is a good choice for overhead lifting.
This type of chain is proof tested and can be found in sizes ranging from 7/32" to 1-1/4" in diameter. Because of its heat-treated construction, it is durable and resistant to corrosion in various environments. Nonetheless, this grade can be easily identified by its golden chromate finish.
Grade 100 is another popular high-strength chain.
It is made from alloy steel and has an additional tempered surface. Compared with Grade 80, this chain is approximately 25 percent stronger. Although it is not as tough as the Grade 80, it still offers the same strengths.
Another common chain grade is the G70. This chain is a little more affordable than the other two grades and is commonly used in logging. You can identify the chain by its yellow chromate conversion coating and G7 embossed marks.
High-strength chains are available in a wide variety of designs and features.
Types include double loop, cottered, and riveted styles. They can also be purchased in galvanized, self-colour, or proof coil options. Regardless of the design, all of these high-strength chains feature through-hardened pins and heavier sidebars, making them more durable for use in heavy-duty applications.
Type RD is an ideal choice for harsh, high-wear applications. It has a minimum breaking elongation of 10%. Besides being rustproof, it is also made from austenitic Cr-Ni special steel. Similarly, Type RDS is characterized by a 6% case depth and 580 HV surface hardness. Both of these grades are suitable for slings and other applications that involve the transportation of large, heavy loads.
Stainless steel chains are a good choice for applications that require resistance to corrosive environments. This chain is especially useful for trawl chains and pump chains, which require a chain that is resistant to acid or alkaline conditions. Stainless chains are available in various sizes, including short and regular links. Their tensile strength can range from 375 pounds to 23,000 pounds.
Lifting and hauling chains are an indispensable tool for rigging and moving large objects. They are typically found in coal-mining machines, motorized machinery, escalators, bucket elevators, and other heavy-duty equipment. Several branches of animal husbandry utilize this type of chain as well. Some of these products are also used in oil drilling fields.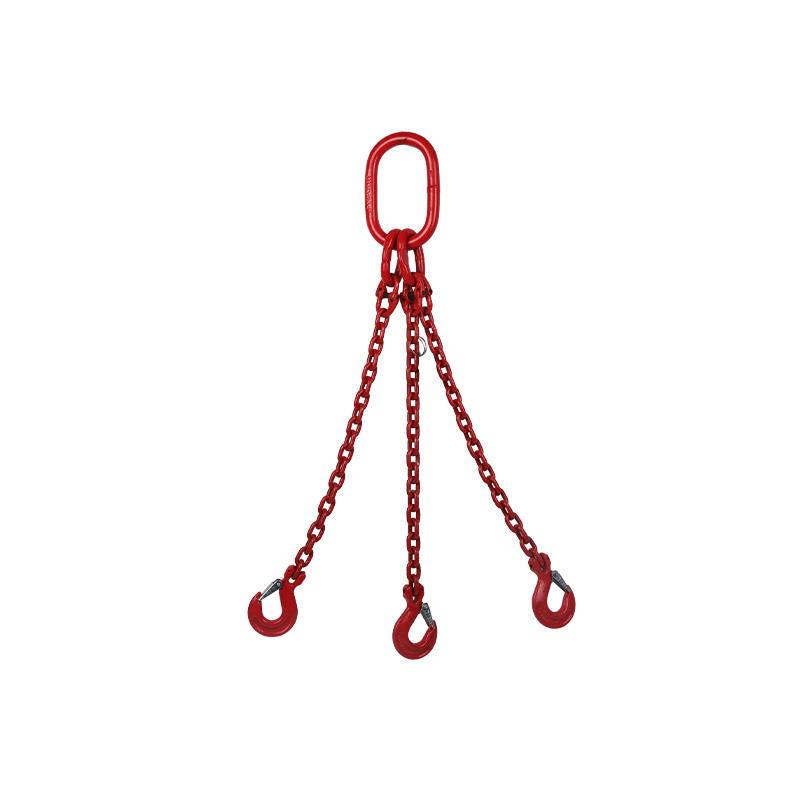 3 Leg Sling Chain For Lifting Sling Chain
3 Leg Sling Chain For Lifting Sling Chain.We are a professional
3 Legs Sling Chain manufacturer in China
, supplying different kinds of chain sling products. It is made of forged steel, durable for daily use. It can be used for lifting and suspending sling chains in various suspension chain applications. The leg strap connects chain leg to leg strap; it prevents chain from moving or pulling out from that position. It is used in high safety works including crane, construction.