Choosing Binder Chain For Flatbed Trailers
When it comes to tying down heavy cargo, a chain binder is one of the most essential pieces of equipment. There are two basic types of binders: the lever and the ratchet. The lever type is easier to use and has fewer moving parts than the ratchet style. However, this means that a lever binder requires more force to tighten the load. It also has a shorter take-up distance than the ratchet type. Therefore, a lever binder has a higher risk of snapping back on an operator.
Chain binders can accommodate various chain diameters and strengths. They can work with chains from 8 to 13 mm. These types of binders are commonly used to secure loads on flatbed trailers. You can find chain binders in different colors. Some binders have a red paint coating that provides added protection for the handle.
Chain binders are a safe way to secure loads on a flatbed. But you must be sure that the chain is appropriate for your needs. If your load is heavy, you may want to use a chain that is specially designed for this purpose. A good example of this is the G70 chain. In addition, you can also find a variety of other load-binding options.
Binder chains are made of special alloy steel with imported hooks.
Each assembly has a weight of approximately 20 pounds. Their working load limit is 3900 lbs. This is more than the load limit of many tie-downs. Be careful not to exceed this limit. Too much pressure can cause damage to your property.
Whether you are purchasing a chain binder for your own personal use or for a business, you will need to check its working load limit. Always wear gloves to help you keep your grip on the handle. Using a chain binder beyond its limit can be dangerous and can lead to injury or death. So, make sure you are well-trained and know where to use your chain binder. Also, be sure to maintain your chain and load binders. By doing so, you can avoid injuries and potential harm to your cargo and other people.
Choosing the right chain and load binder can keep your load secure and prevent damage and loss at sudden stops. Make sure you check your binders regularly and ensure that they are in working order. Depending on the size and strength of your load, you will need at least two binders. And if the load is very heavy, you will need a larger number of binders.
Before you buy your load binders, make sure that they meet the FMCSA's requirements. They should be at least 4 inches from each corner of your truck.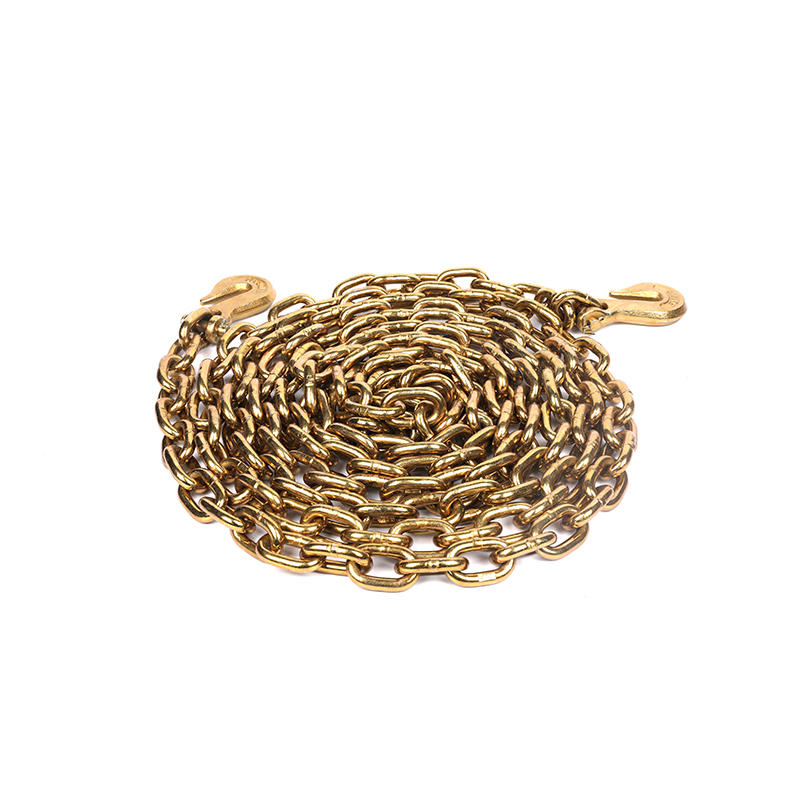 G70 Chain With Clevis Eye Grab Hooks Both Ends
The main purpose of a transport chain is to secure a load to a vehicle or other piece of equipment. The G70 grade is ideal for such purposes. This type of chain is heat-treated and comes with two or three clevis grab hooks to secure the load. This type of chain is popular in North America and Canada. It is not suitable for overhead lifting.